Multifunctional magic, recycled and all european
Lightweight but strong as Tsuba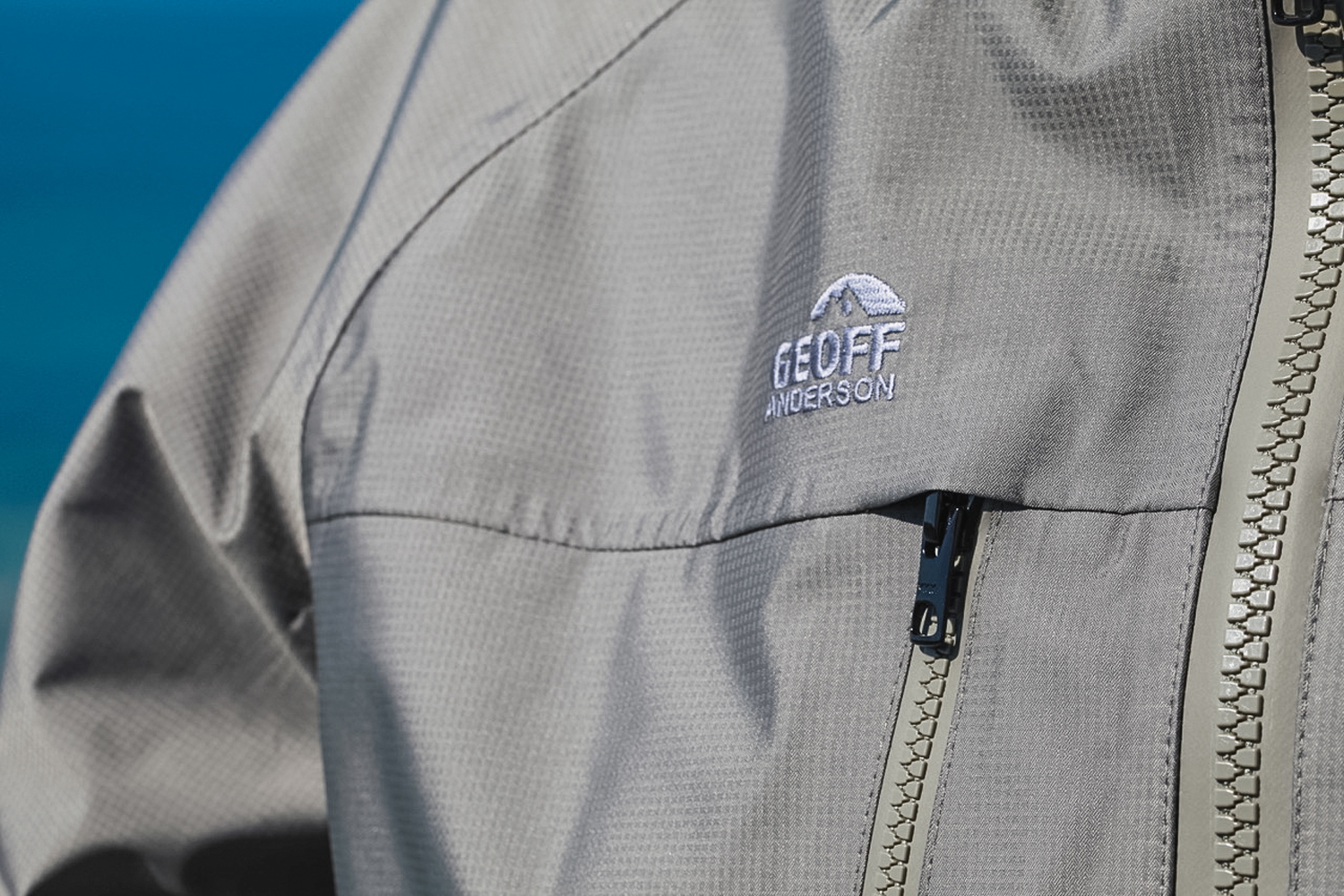 100 % water and windproof
3 layer fabric made in Sweden
Optimal breathability
Dynamic climate control – The more your body sweats, the more moisture the membrane can transport outwards
AquaGuard® YKK® zippers
High tensile strength making it more "puncture proof"
Practical pocket design Chest pockets and A4 back pocket
Highly tear resistant
Sophisticated membrane technologi
Fabric made in Sweden
Manufactured in EU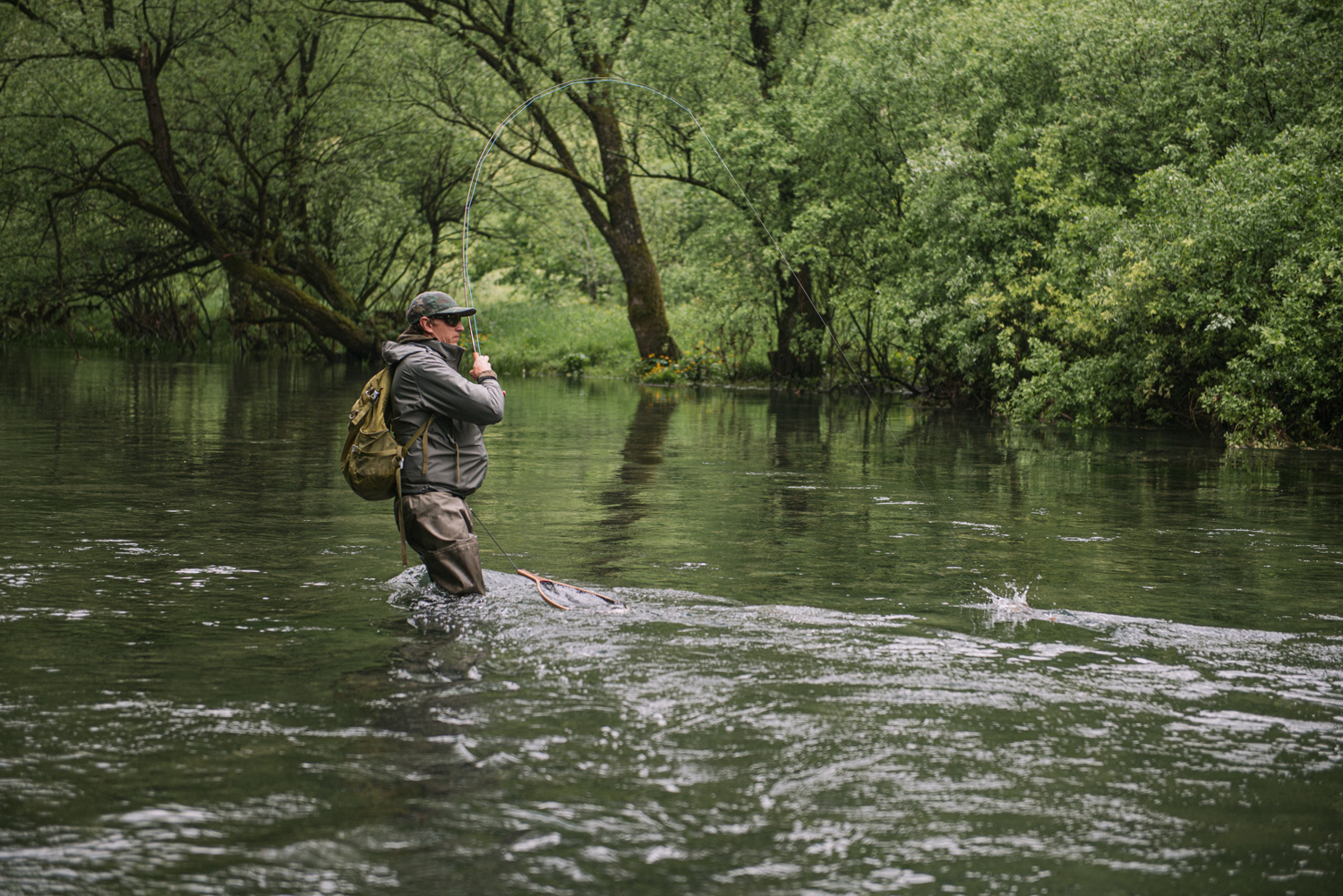 Xera4 is based on a concept in which we recycle fabrics that would otherwise be discarded due to minor beauty errors.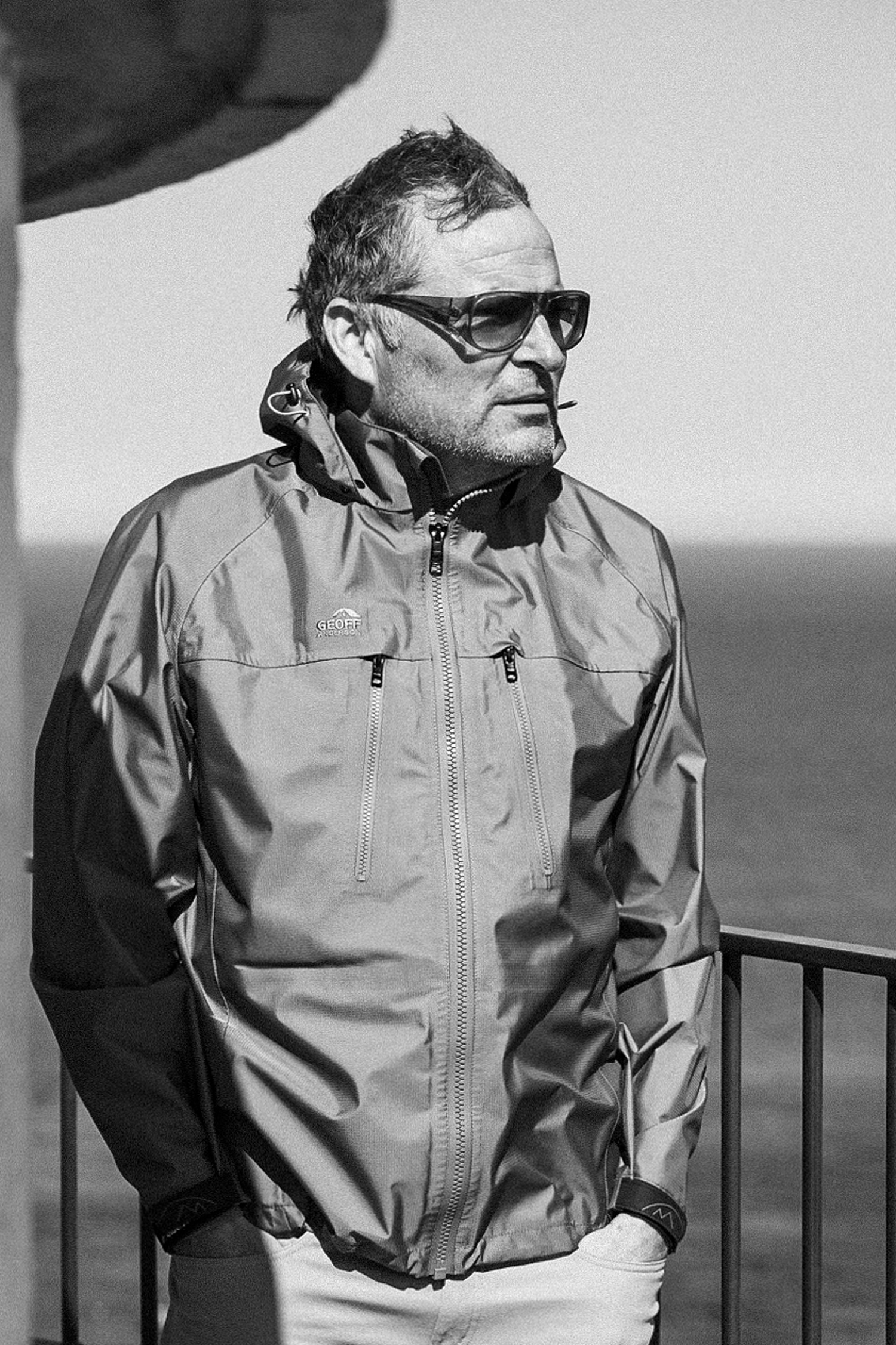 Functionalities:
The jacket has a new and effective closing-system at the wrists with stepless adjustment
Xera4 has three pockets:
Two large waterproof incline-pockets, which are integrated in the design. These pockets can fit even the large CF boxes. Inside left pocket is a loop for attaching e.g our pin on reel.
At the back of the jacket one big pocket that fits anything from a big lurebox to lunch and water. Left side vertical access.
Secured with a YKK® AquaGuard zipper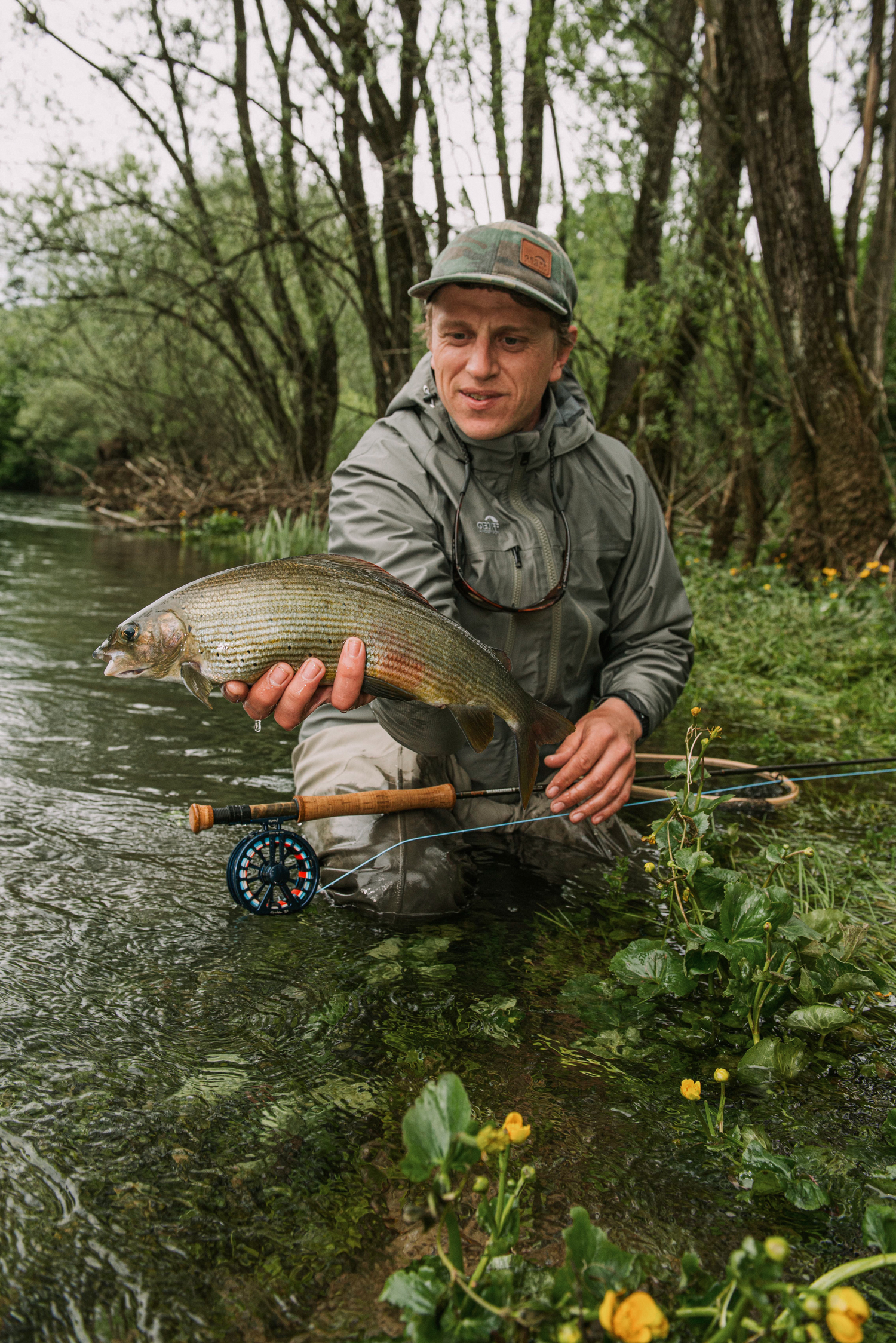 Fit: The Xera4 is developed for active use. The length of the jacket is tailored for enhanced freedom of movement during almost all fishing situations.
The swivel hood with visor follows the movements of the head. Ideal if you wear a cap and/or glasses.
The waist can be adjusted with one hand and the wrist has a new and effective stepless closing-system.
Fabric:
The one thing that make the big different to this jacket is the tailor made rip-stop fabric.
The success of making a fabric like this is based on our ability to manufacture fabrics that combine technical properties with innovative design making it ideal for fishing as well as other outdoor activities.
We collaborate with development engineers which ensures that the fabric are first grade, meeting exact performance criteria for sportfishing.
Our valued fabric manufacture in Sweden is very active within the field of Smart Textiles, co-operating with universities, research institutes and high-technology companies. Together we do interesting development like this one that combines great design with their technical knowledge. Everything is made in Sweden.
In order to deliver top service and quality the production is vertically integrated including warping, weaving, dyeing, finishing, coating, laminating, printing and quality control.
Vertical integration ensures complete control of all important parameters, resulting in a second to none product. By keeping our entire fabric manufacturing in sweden, we minimize transport and, as a result, reduce our manufacturing footprint.
Superfine fibers with extreme tensile strength. The weave is extremely narrow which reduces puncturing.
The fabric offers excellent waterproffness and wind resistance. It is highly breathable and granted Öko-Tex Standard 100.
Last but not least the fabric is part of a concept in which we recycle fabrics that would otherwise be
discarded due to minor beauty errors. This is not only good for the enviroment but also for you as it gives a saving on approx. 50%
Xera 4 has been developed on the advanced knowledge that we have acquired throughout the years of manufacturing fishing jackets. We have taken the best part from our old styles like Xelo, Wakasazhi and Xera and packed it into an all new model with features that will keep you more than comfortable for an active day out on the water.
Xera 4 appears as the most simple expression we have ever made but the truth behind is a complex and challenging process. A process that requires the most skilled workmanship available.
When walking over rocks or through vegetation, with the risk of exposed clothing becoming ripped you will appreciate the "puncture proof" functions.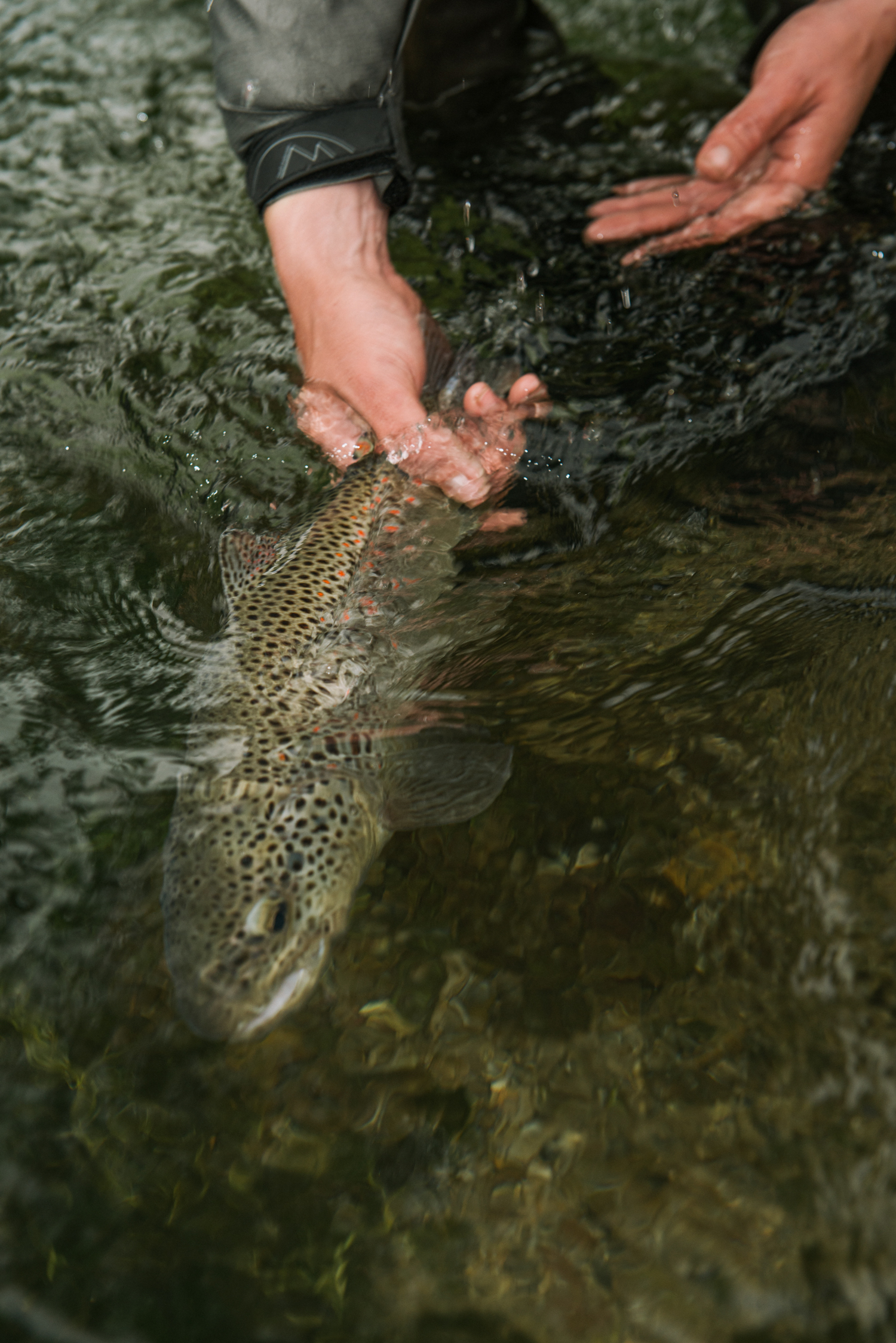 Xera 4 allows excess moisture to escape from the inside. The way this works is by a principle of moisture movement through the fabric. Moisture is absorbed into the film on the inside of the jacket which then transports through the film by water vapour diffusion, finally evaporating from the outside face of the jacket.
The technology of the membrane has no pores that can become clogged, which could compromise moisture vapour transmission. Because of this, moisture vapour transmission rates remain high during end use so comfort is not compromised.
The internal layer of Xera 4 have been improved in such a way that it is more durable and will withstand plenty of movement from the wearer.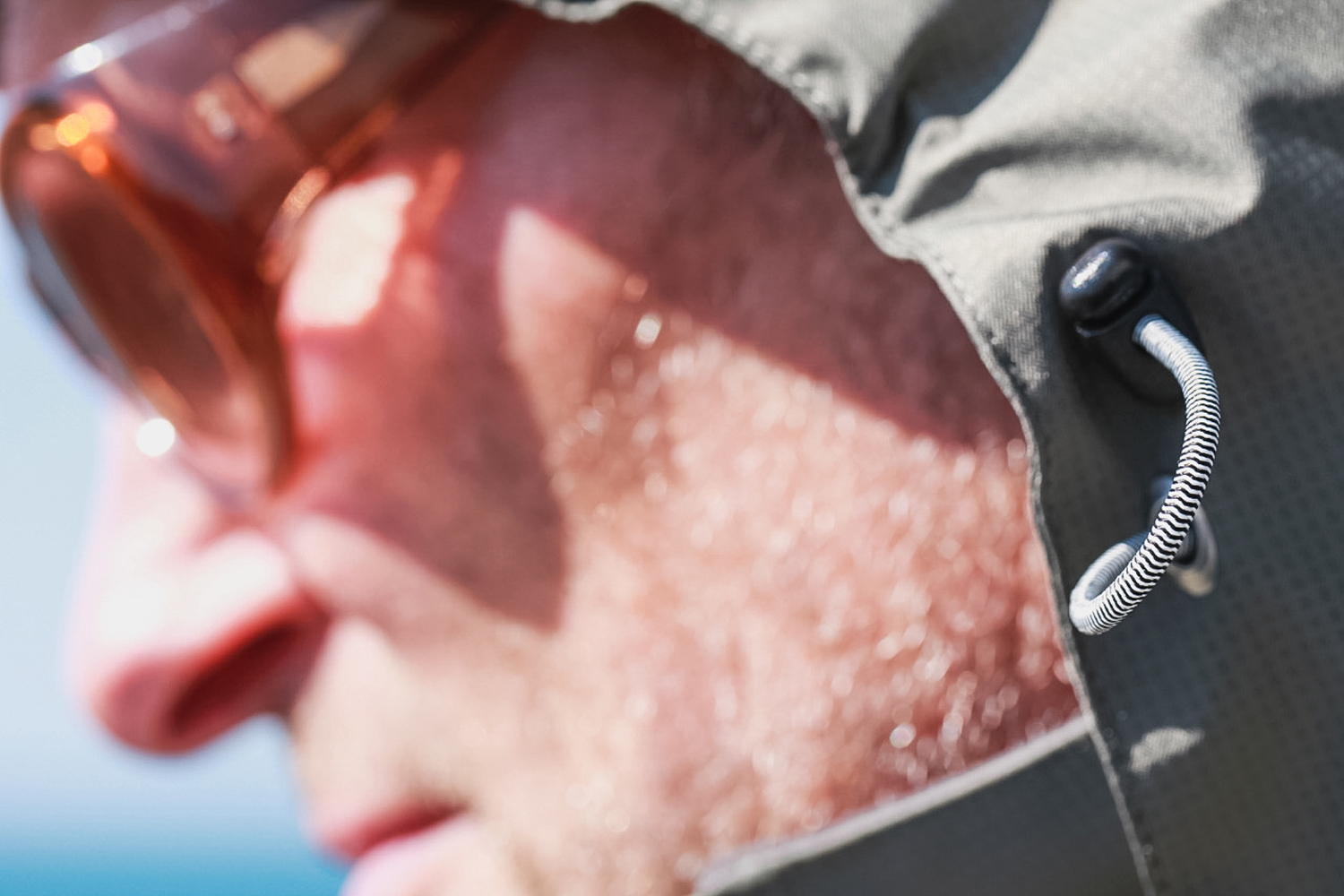 Xera 4 offers you a more comfortable and watertight protection than ever before. Behind the simplicity you'll find extreme durability as well as functional features that makes this an "all year shell jacket".
Try this outsider and get the feeling of wearing the only fishing jacket designed and manufactured in EU.