Hi! Hoody3 speaking ...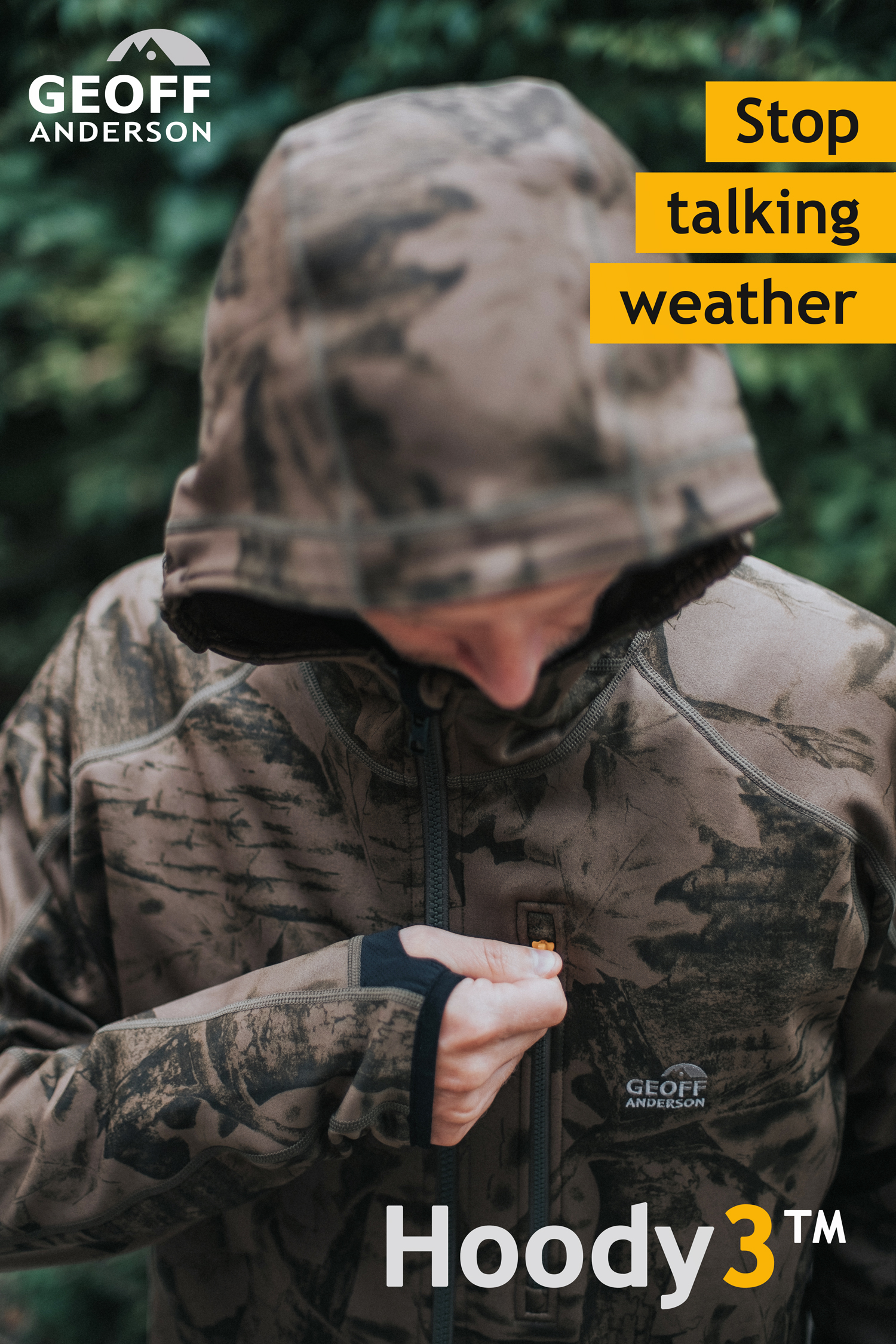 Hoody 3 is a unique fleece jacket manufactured in a unique 4 way Stretchable fabric with strength properties that consistently recover their original form after being pushed and pulled during activity.
The material absorbs and spreads moisture, thereby intensifying evaporation, which means you will not cool down and the jacket will dry faster.
The technical composition of materials means that all zones on the jacket are breathable and with the help of a special construction technique the front part is wind resistant. At the sleeve opening there is a fit device for the thumb. Hoody can therefore also be used as a midlayer.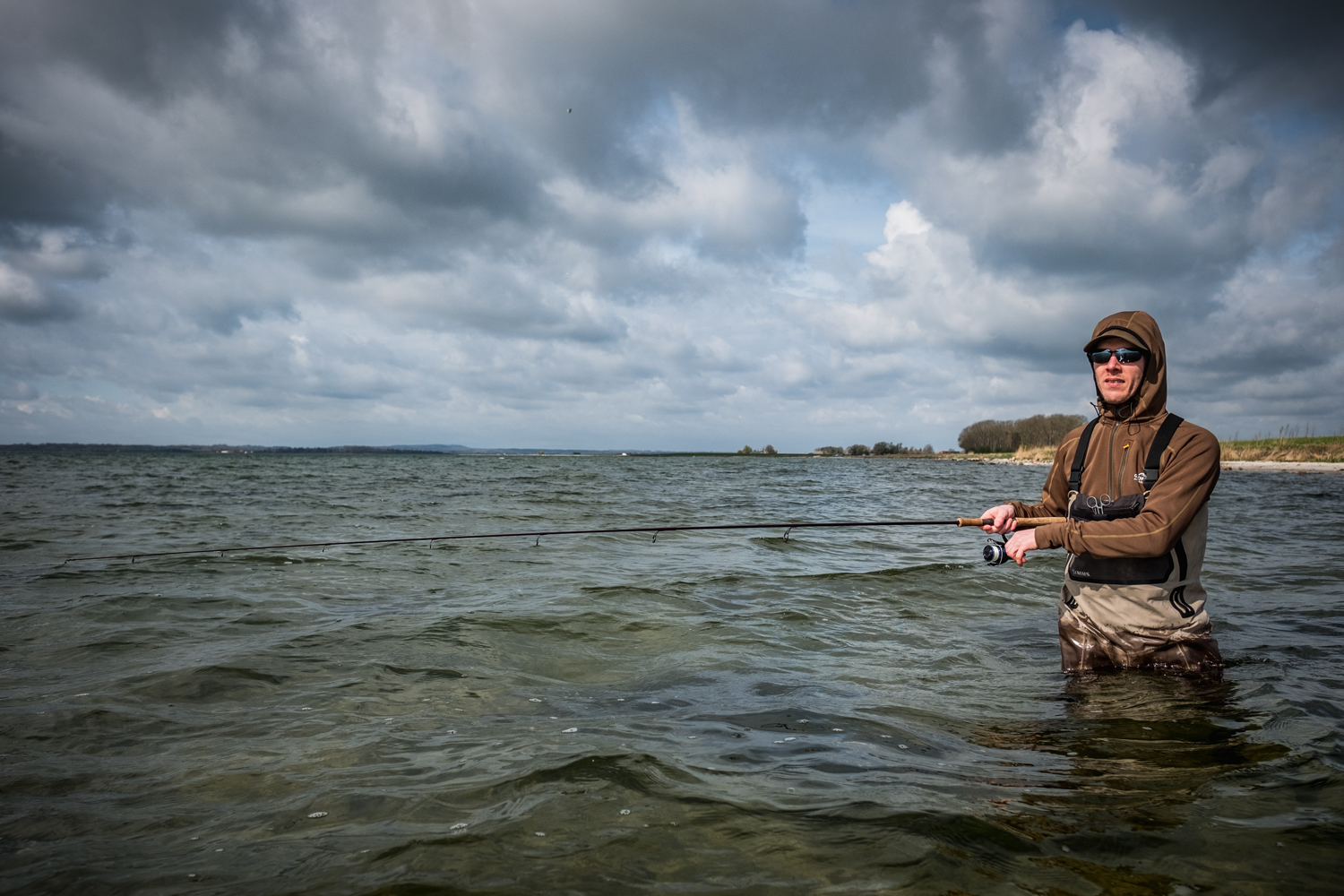 You will love the comfort regardless of activity level. Cosy warmth, moisture management, elastic seams, is the recipe for a jacket that balances protection, comfort and durability.
More than 90% of the jacket is produced in recyclable materials.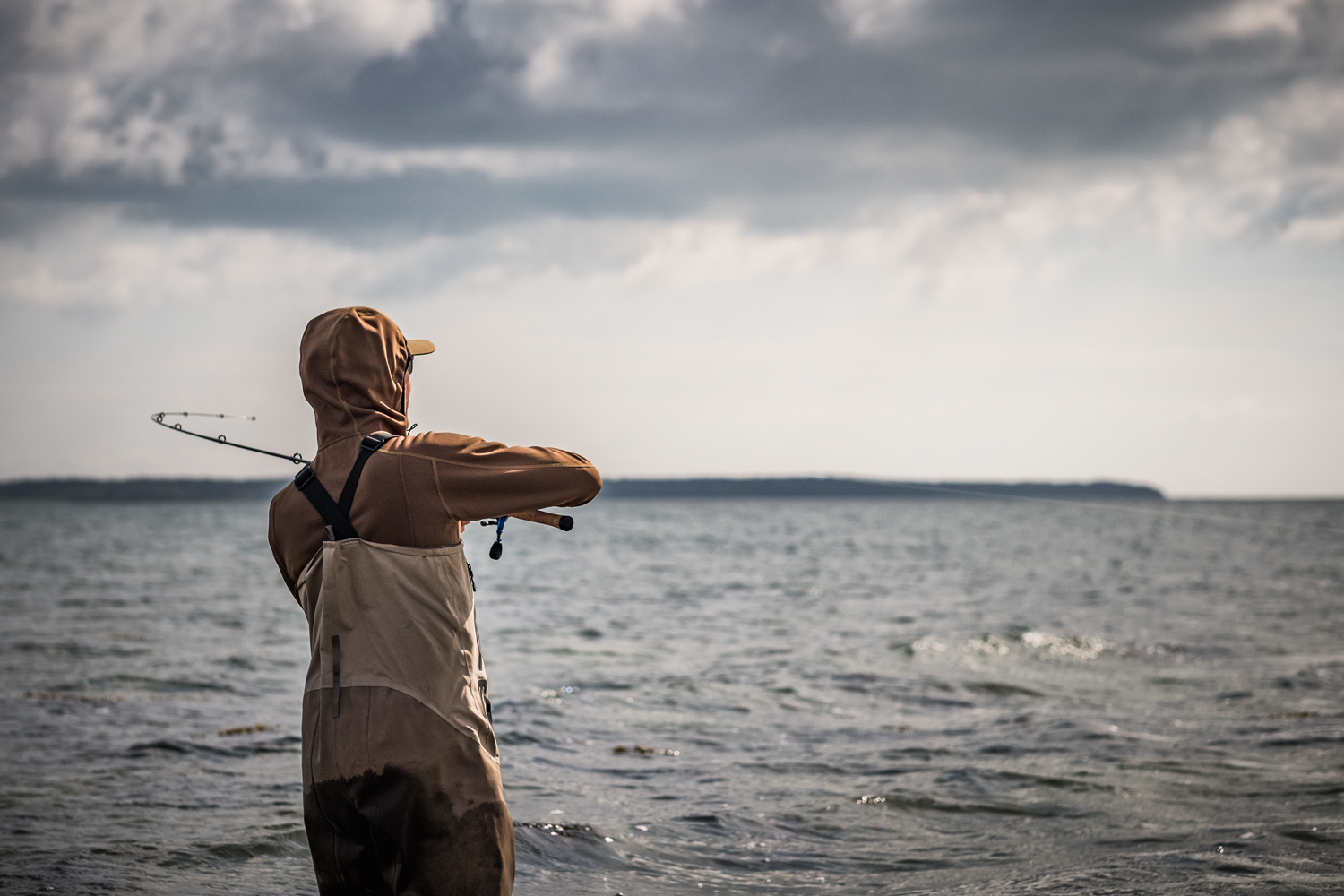 Pockets:
Version 3 has a chest pocket large enough for the spacious fly / spinning boxes.
2 incline pockets.
All pockets are lined with reinforced polyamide and fitted with durable Ykk® zipper. The combination gives you a long-lasting pocket that resists sand, mud and salt crystals.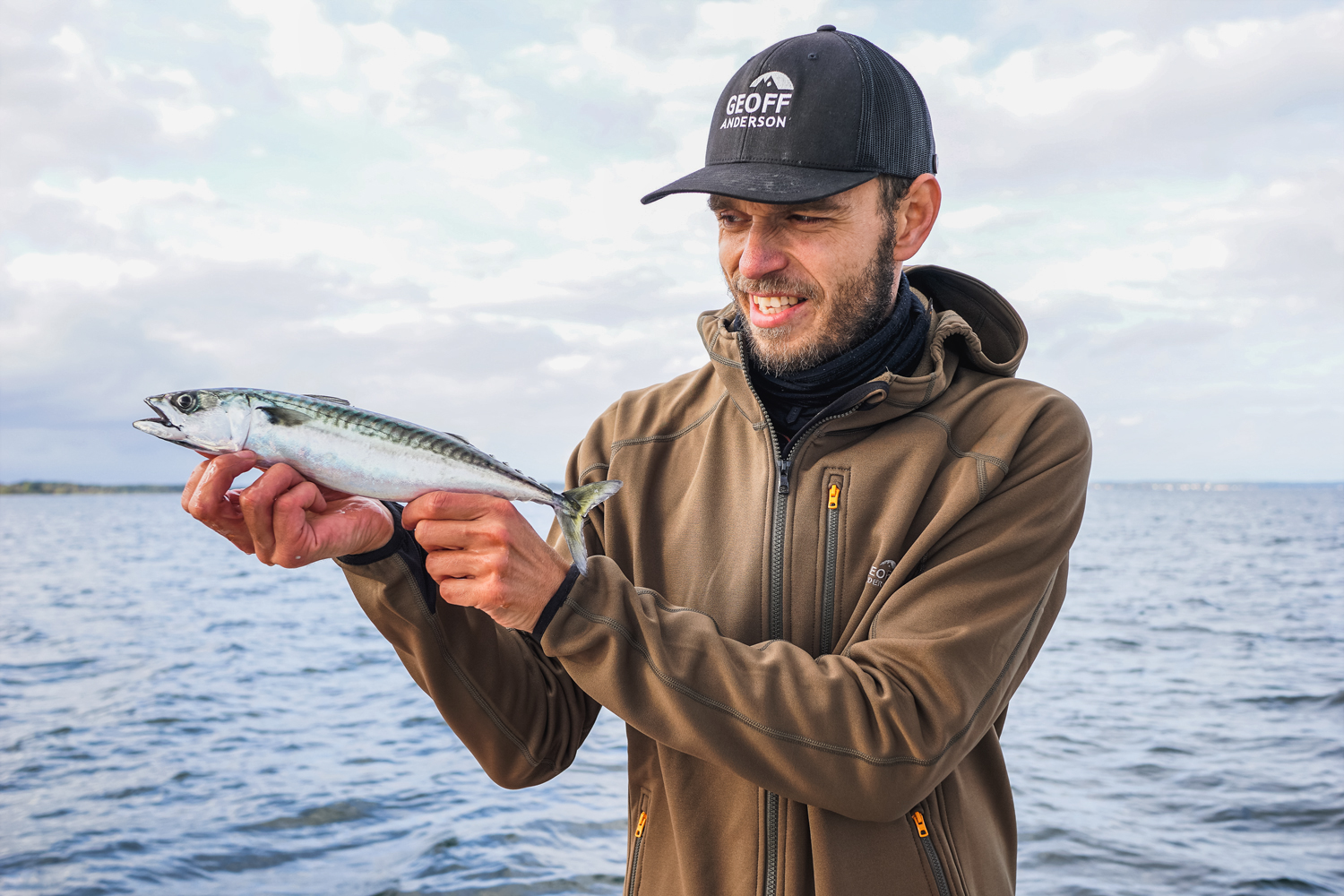 The cap may advantageously be used with a cap.
Adjustable Waist.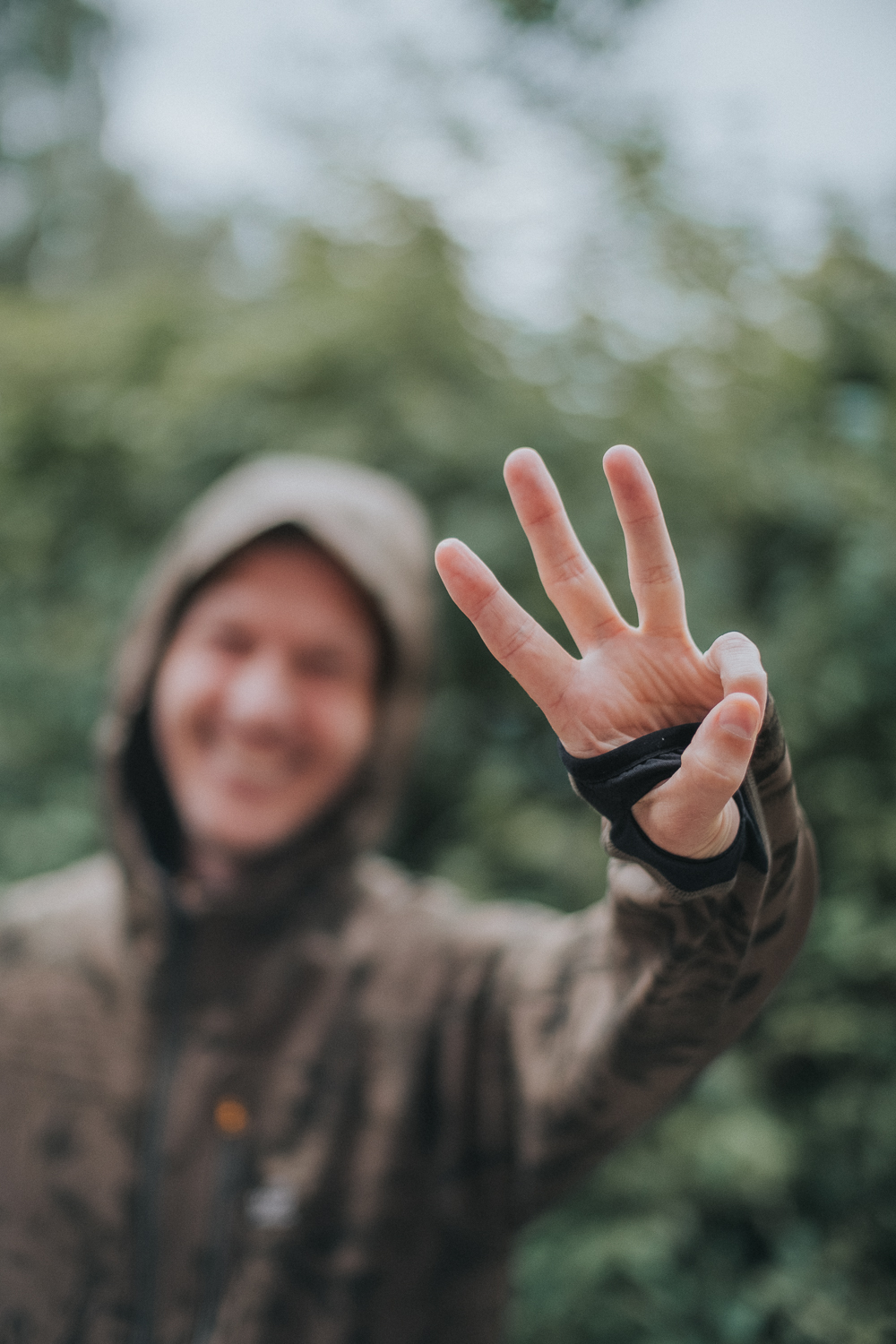 Leaf version:
"Under radar" decoration - appear discreet in the woods, without looking like a riot soldier.
The decoration is randomly placed, so you will not experience two indientical jackets.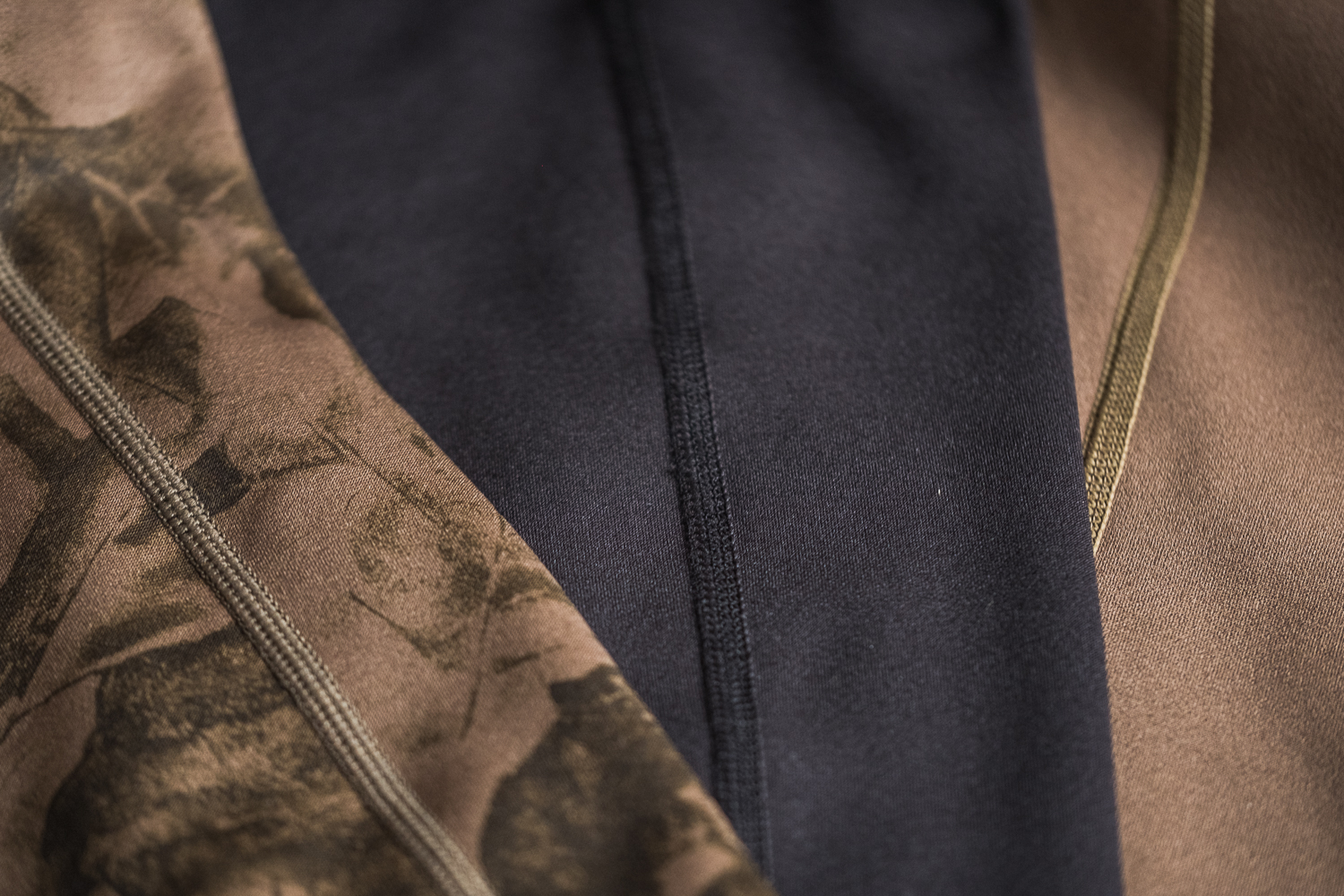 Reinforced pocket lining

Salt water-resistant design

YKK® Zippers

3 pockets with zipper

Non-toxic

4 way stretchable material

Warm - even when it is soaked

Wind-repellent on the chest

Very breathable

Large content of recyclable materials

Half Glove

Flat elastic seams

Designed in Denmark